We are dedicated to the integration of cultures though language learning and we aim to make the learning of African Languages as easy and fun as possible.
I have always wanted to learn one of the official languages of South-Africa (Apart from English and Afrikaans). Late in my twenties I decided to take on this challenge and in my journey of learning Setswana I soon realized that there was an enormous need for high quality learning materials in all of the African languages.
I had used the Feynman Technique to acquire new languages for many years and in this sense, developing materials to teach others while at the same time learning the language myself seemed like an obvious next step.
Abuti was born out of the recognition of a need for educational materials and we strive to keep improving our products in order to support teachers in various areas of teaching as best we can.
Thean Heyneke
Director: Lekker Lingo (Pty) Ltd.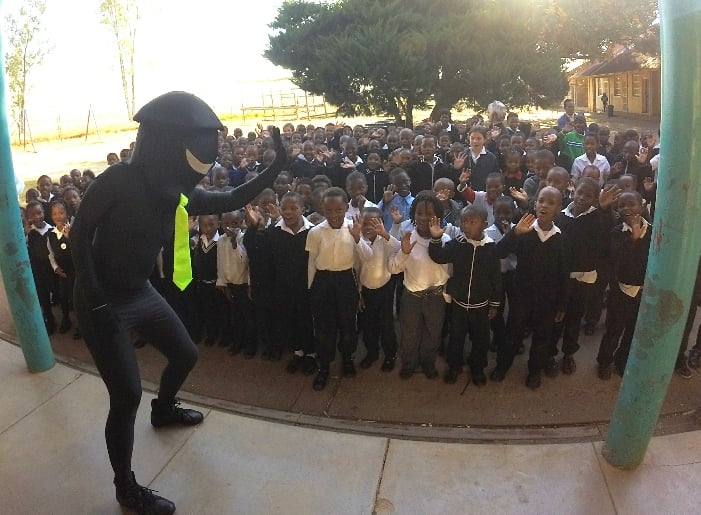 Our vision is to help integrate cultures through language learning and to create a better future for our children.
High quality products at affordable prices ensure that each child gets the opportunity to benefit from these materials.
Our strategies include using various learning styles while using creativity and critical thinking as mediums for learning languages and life skills.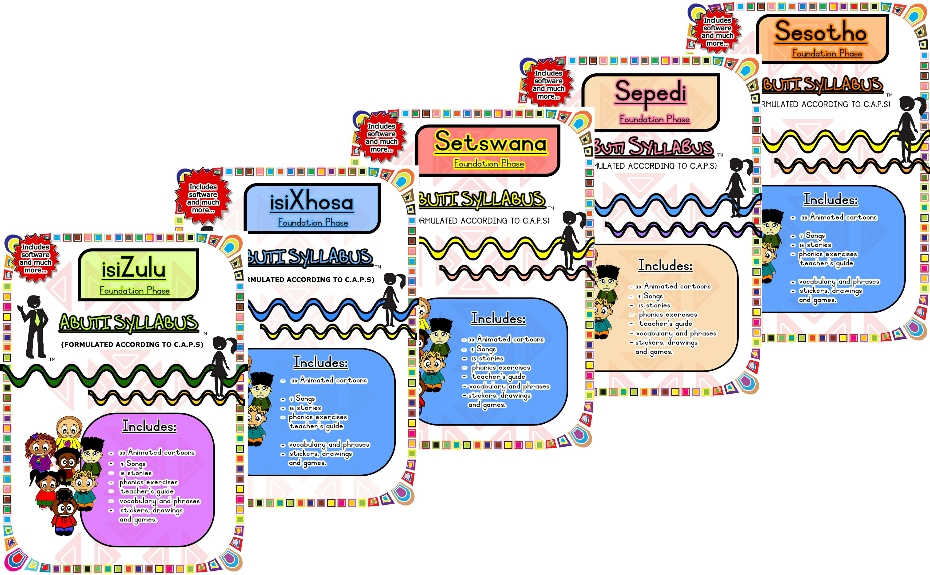 Our materials are developed by professionals and academics from various universities to ensure that we uphold the highest standards of quality in teachings these African languages
* isiZulu – Dr. Buyiswa Mavis Mini (University of Florida, U.S.A)
* isiXhosa – Phumlani S Sibula (Head Advancement of isiXhosa)
* Setswana – Johan Zerwick (Senior Lecturer at NWU Potchefstroom Campus)
* Sesotho Sunny – Nkoboloane Sehurutshe (BEd (Hons) – Sesotho)
* Sepedi – Nkeke Damaris Thosago (M.A. – Linguistics/Translations
Our C.A.P.S aligned materials are fun and easy.
For a sneak peak at the content send us an email or click on the images on the products page to download a demo version
Grade 1,2 & 3
This Full Foundation Phase is packed with materials to introduce you to the languages and help you with quick acquisition and understanding of basic concepts.
Grade 3,4 & 5
The Intermediate phase will be launched by beginning 2022. Exciting stuff to come
Grade 6 - 10
The Senior phases will be launched by 2024. Exciting stuff on the way.
We hope to be visiting more schools soon and introduce Abuti to the children that are excited about learning an African language.
Watch this space
What Our Teachers are Saying
There's a workbook, animations, songs, a teacher's guide… everything included in this fantastic product. Nna ke rata Abuti thata! (I love Abuti!)
Marita Dry
gr.1 Teacher
I love that I can just facilitate the lesson. I don't need to speak the language myself.
Sunet de Klerk
Home School Parent
The children learn while they are enjoying the whole program and I think that is the most important  thing.
Itumenleng Pheto
gr.1 Teacher